The poem [i carry your heart with me (i carry it in] by e.e. cummings has always struck a particular cord in my own heart. He is most well-known for his signature style of punctuation (or lack thee of) that emphasizes words in a particular manner, presenting them in an innovative and interesting fashion.
The love being described in the poem speaks to the idea of carrying someone in your heart; What better way to display your affection than with a heart-shaped locket with your loved one inside?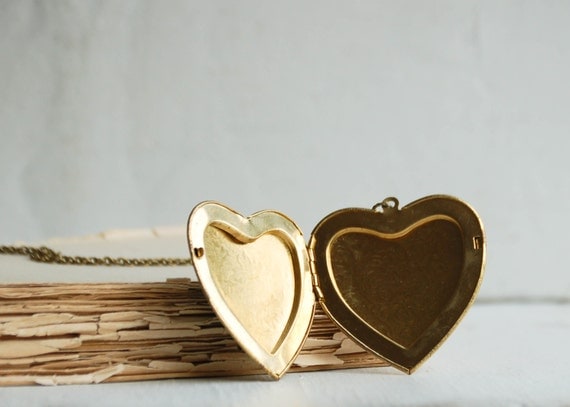 Check out some of these lovely heart lockets below so you can truly carry that special someone in your heart!
But first, take a moment to read e.e. cummings beautiful work, possibly thinking about who you may be carrying in your heart…
[i carry your heart with me(i carry it in]
by: e

.e. cumming

s
i carry your heart with me(i carry it in

my heart)i am never without it(anywhere

i go you go,my dear;and whatever is done

by only me is your doing,my darling)

                                                  i fear

no fate(for you are my fate,my sweet)i want

no world(for beautiful you are my world,my true)

and it's you are whatever a moon has always meant

and whatever a sun will always sing is you

here is the deepest secret nobody knows

(here is the root of the root and the bud of the bud

and the sky of the sky of a tree called life;which grows

higher than soul can hope or mind can hide)

and this is the wonder that's keeping the stars apart

i carry your heart(i carry it in my heart)
---
If you wish to always carry your loved one in your heart or have your loved one carry you in his or her heart, then a lovely heart locket can serve as a reminder that you are always with them and they are always with you.
The e.e. cummings inspired [i carry your heart] locket below is my personal favorite for the reasons mentioned above.